How to Choose A Mesh Chair for the Hot Summer?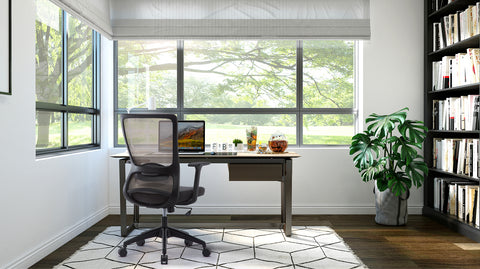 Being asked what gift do I want for my approaching birthday , I give my friend a very simple but seemingly strange answer: a good mesh chair. Looking at her confused expression on the face, I know she must have called me "a stubborn psychopath" in her mind. But, I mean it !
Don't tell me a mesh chair is not important cause I can't resist raising an objection if you tell me that. How many hours you need to sit on your chair, for work or study? How uncomfortable it is when your skin, your clothes and the chair sticks together because you sweat heavily in hot days? These questions are reasons why it is indispensable to me.
Before jumping to the main question. A quick view of mesh chairs.
Generally, there are two types of mesh chairs commonly seen in our daily life. The first is made of pure mesh. Though with high breathability,the seat of a complete mesh chair, however, may not be able to recover if it is out of shape. Another type, also the most popular type, is made of two different materials: mesh and sponge. For a quality office chair, its sponge-filled seat can be used for many years without sagging or losing the shape. Shoddy mesh chairs may work well in a short time, but after longer time of pressing, sponge will sag, losing its elasticity and breathability. Therefore, the material plays a great part in producing a mesh chair.
When it comes to office chairs, especially mesh chair, suppliers always claim that their chairs have ergonomic designs. Ordinary chairs may only have one size, but ergonomic chairs has a variety of adjustment functions so that it better fit a larger group of people. The backrest of ergonomic chair is the key element that differentiates ergonomic chairs from normal chairs. The design of backrest is more than how the line of backrest being put. The material; how well can the line of the backrest fits human spine; how many degrees can the backrest being adjusted, these are factors that should not be ignored. Besides, most ergonomic chairs have adjustable waist support (see pictures below), which can be adjusted from up and down, left and right. For some excellent chairs, even the strength of lumber support can be adjusted to fit different people.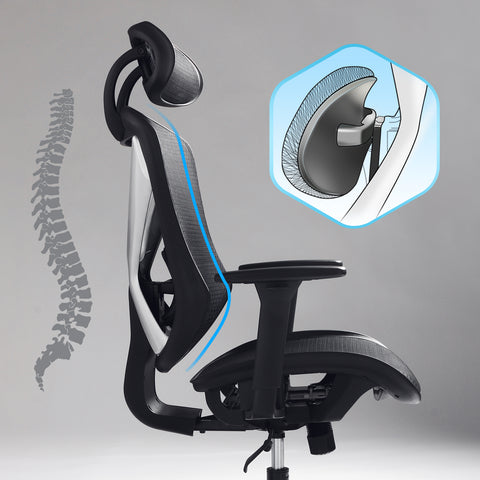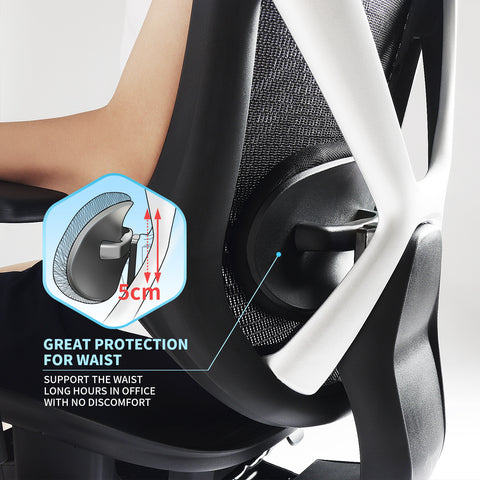 Currently, many so-called ergonomic chairs are designed to have a protruding back support, which closely attaches with our back, or even give our back some pressure. That is not what ergonomic design should be. Good ergonomic chairs give support to our waist, not pressure. Sitting long time on chairs with protruding back support might take a toll on the spine, and even cause back problems.
So back to the point, how should we pick our ideal mesh chair? The reason I use "our" is because this choice differs among different people. If asked a general principle of purchase, I would say that your needs and budget are the priorities.
Think about these questions:
What does this chair used for? Working, playing games, or both?
How long will you use it per day? If you use it constantly for many hours, does this mean you need to set a high budget?
So, what's your budget?
When you get answers to these questions, you can consider other factors, like what color/style do you want; whether you want a chair with headrest,etc. If the only need for that chair is to give you a place to sit occasionally, well, pick one with your pleasure. But if you are concerned about comfort or, unluckily, you are suffering from cervical problems, ergonomic design might be important to you. Be alert. If someone tell you his chair has ergonomic designs but offers no specification or detailed description about why the chair meet the standard. Don't get fooled!
Get yourself quality mesh chairs chair! You can visit our page and know more about mesh chairs. We have much to offer.
---